This is part one of a two-part series. Read part two here.
A Transformative Year
This past year will be remembered as one of the most impactful years of our lifetimes. It was truly transformative as it accelerated many trends, like data and digitization. Many people will remember the significant global impacts on all aspects of life. In the business world, it meant closing shop or operating at a minimal capacity for most of the year. It changed how businesses interact and helped shape the future of work. Tableau's former CEO Adam Selipsky believed that "Data became a beacon and a guide" as it and the organization became inseparable. They are increasingly moving towards being data-driven.
The pandemic forced more organizations to embrace data. By leaning into data, businesses were able to gather insight to guide their company forward amid panic and crisis. While some businesses leveraged their data to help stabilize, normalize and ensure their survival. The data-leading organizations were able to generate actionable insights to help them better understand how the world was changing; this not only helped them reimagine their business but also quickly adapt and thrive. For example, Nike doubled down and accelerated their digitization as their physical stores continued to close across the globe. Previously, Starbucks relied heavily on a welcoming customer experience to connect in their restaurants. However, they quickly pivoted to enhancing pick-up and drive through options as more of their restaurants closed.
Data, Data, Data for Data-Driven Conversations
As data takes a central role within organizations, synergizing it from its individual silos is starting to take shape. Businesses need to shift how work gets done – both at the organizational and at the individual level. There is also an increasing need to revaluate the processes, tools, technologies and support systems required to support these data initiatives. It all revolves around the idea of building a data culture.
To generate value and insights from data, it is not enough to solely collect it. Data needs to be a focal point throughout the organization – and its people must be immersed in data so they can see, understand and participate in data conversations.
Data Cultures, again!?
You may notice we talk about data cultures a lot, and we will continue to emphasize their importance! According to the global market intelligence firm, International Data Corporation (IDC), a growing number of organizations are recognizing that generating knowledge and insights from data requires a data culture. This is backed by the two main leaders of Analytics and BI Platforms (according to Gartner): Microsoft and Tableau.
In 2014, Satya Nadella, CEO of Microsoft, made a blog post about a data culture for everyone; Tableau, on the other hand, dedicates part of their website on it. They also created a Blueprint which helps organizations become data-driven, see our other post for an overview.
As companies continue to navigate uncertainty, they are experiencing an increasing demand for data-driven solutions. Leaders want to match data and analytics to the right people, so that it can bring fast, confident decision-making. This not only brings value, but also helps strengthen organizational resiliency, adaptability and unity. Many organizations understand the incredible value of data; however, they struggle not only with connecting the data to the people that need it but also with capturing, integrating and governing it. In fact, it is estimated that 92% of organizations fail to scale analytics.
Bring Data in Front of People for Data-Driven
Data is already in abundance and it will only get larger, so leaders must rely on their team – their people – to be their most trusted guides. Looking and working with data is one thing, but generating useful and actionable insights from it efficiently, is an art and a science, and is cultivated by building strong data cultures. This involves providing the access and the tools needed to work with this data. It also means providing an environment for skills and knowledge development, as well as the communities or support systems required to maintain and grow it.
Businesses, mistakenly, believe that Analytics and Business Intelligence (BI) is a job for data analysts. However, organizations need to empower their people – in all areas of the business – to immerse themselves in the data. Individuals operating at different parts of the business bring valuable context to the data. Data-driven decision-making must happen throughout the organization to bring forth innovation and drive impact with speed and effectiveness. Every organization looks to unite their people towards a common purpose – so take the opportunity to get everyone involved in data to analyze and solve together!
Data Democratization
More than ever, organizations are democratizing their data. This is the process of making data accessible to everyone throughout the organization, no matter their skill level. Data-leading organizations not only share their data across the organization but also have employees that know how to use data. Thus, it is important to hire people with data skills or develop them internally. Furthermore, companies will need to invest in the right training and development tools for their people to further cultivate a data culture. Studies suggest that data-savvy employees are the driving force of a strong data culture. When trusted with data, they become more accountable and produce better results.
Establishing an effective training plan can help bridge the skills gap that exists within all organizations. It requires educating and supporting those that are less data-literate but also continuing to challenge the ones that are more advanced. More importantly, organizations need to realize that different people will develop skills at varying levels as not every individual is the same. Some may be better with collecting and interpreting data; others possess the skills that help better communicate insights to their colleagues.
Education and training can range from small interactives groups that are effective at teaching an understanding of particular data sets; to bigger, more formal courses that build foundational knowledge of data literacy. Large scale events, such as Tableau Conference, provide a range of learning opportunities including hands-on labs or seminar style presentations. Regardless, organizations need to understand that training is not all about accumulating technical skills and credentials. It is more so about building data literacy so teams can share, engage and converse about data narratives.
Analytics Tools
Data democratization is a worthy pursuit—but it's not always enough. Transforming an organization to be data-driven requires an environment conducive to skill development. Moving forward, every individual in the modern workforce has a data-informed responsibility. This means a larger appetite for people looking for ways to create value, innovative solutions, and ways to drive their business forward. Consequently, BI platforms, like Tableau, are no longer just tools for analysts: it is designed to be an enterprise-wide platform that helps people – of all skill levels – learn and develop data skills faster.
Data can be powerful as it helps unify organizations. Many analysts already know the potential awe-inspiring results that analytics can bring. BI platforms empower people to explore their data in a secure, fast, and iterative way. They provide immediate feedback so users can feel more connected to their data – leading to deeper understanding and better decision-making, at all levels.
Data Sharing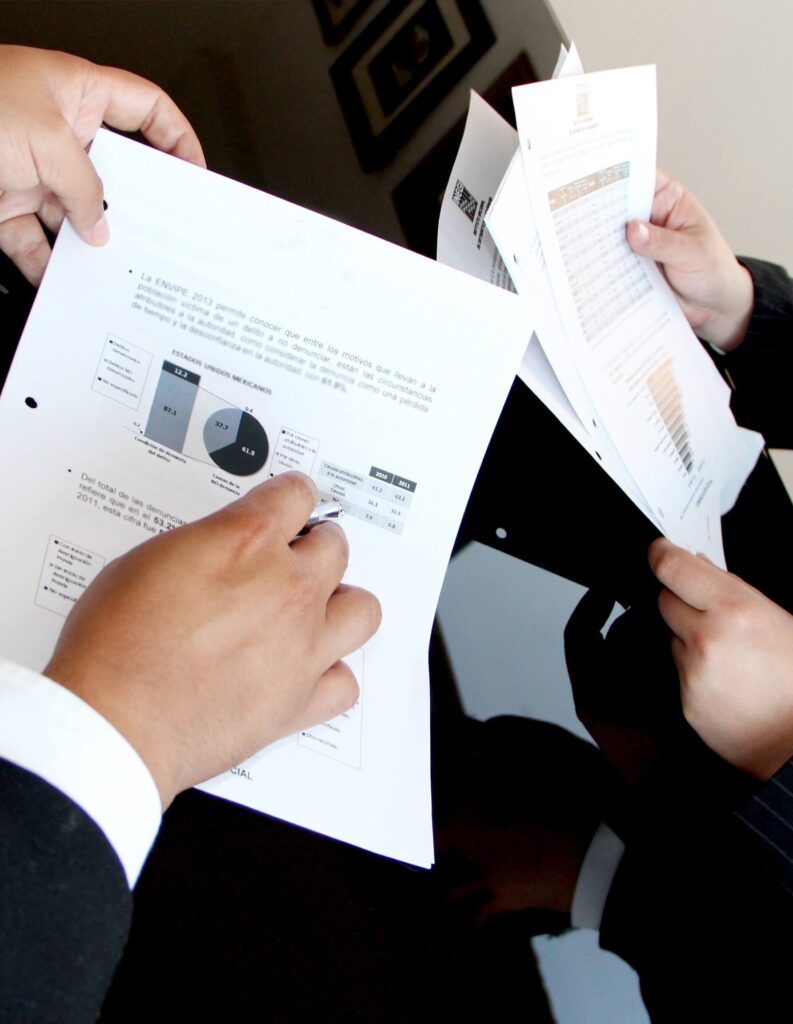 As COVID-19 surged, existing performance measurements became unreliable. Successful leaders monitored the competitive landscape to learn about changing behaviour and trends, and from reopened markets and business partners. To help prepare and manage future uncertainty and crisis, leaders will rely more heavily on data to drive their businesses forward. Gathering insights from data in a timely and efficient manner often requires data resources beyond what any individual or organization can process alone.
As a result, this will increasingly propel organizations to augment their internal data with public data, as well as data sharing with business partners. These data partnerships and sharing opportunities give organizations the breadth and depth of insight needed to solve difficult problems and come up with innovative solutions that help build resiliency and adaptability. It also promotes the development of data communities, which is another vital part of building a data culture.
In our next blog post, we will talk more about building data communities. Read part two here.
Trust Onware to help bridge the data skills gap, build data literacy, and help you make data-driven decisions.
At Onware, we have over 20 years of experience working with data – especially with architectural, construction owners, general contractors, engineering, government entities, and service providers – across North America. We believe strongly in data cultures – so we practice what we preach!
We not only provide to our entire team an environment conducive to developing data literacy but also the best platforms in the industry to work with data. Onware is an end-to-end solutions provider: from helping you connect to your data; to building actionable insights with Tableau or Power BI; to training and educating your workforce to work with data – partner with us and let us help build your data culture together.