Case Study: The project documentation for the seven-and-a-half-year, multi-phased, multi-discipline redevelopment and expansion project of the Stollery's Pediatric Critical Care is organized and stored in Onware.
Stakeholders
Construction Manager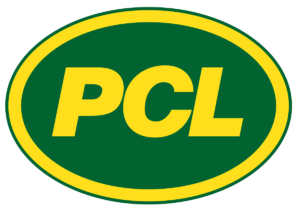 Contract Administrator/Prime Consultant

Client/Owner

Description
Ken Forner, Senior Associate of START Architecture Inc. (formerly HFKS Architects), commented, "the flexibility Onware provides enabled us to control the documentation of each phase/Bid package under one project title in lieu of a separate project title for each."
Phase 1 of the project, completed in December 2017, included the development of 16 patient rooms (with future capacity of 25 beds), 2 team communications centres, and support spaces to accommodate various uses of the Pediatric Cardiac Intensive Care Unit (PCICU), located on the 6th floor of the Mazankowski Heart Institute.
Completed in March 2019, phase 2 consisted of the demolition of the existing Stollery Pediatric Intensive Care Unit (PICU), located in the Walter Mackenzie Health Sciences Centre, and development of a 16 patient room PICU unit.
Shortly thereafter, Phase 3 commenced in July 2019 and has an anticipated completion date of early 2021. This phase involves the redevelopment of the existing Neonatal Intensive Care Unit (NICU) including shared support spaces.
Interested in how Onware can improve your organization's contract administration? Connect with us.
Call and speak to one of our data experts, and we will answer any questions you may have about our contract administration construction software.
With over 20 years of combined experience in custom software development, BI, and data solutions, Onware can help you leverage data analytics to meet your organization's needs.
Whether it be with architects, construction owners, general contractors, engineers, government entities, or services providers, we can design a custom-tailored solution that is built for your organization. We have experience building income statements and balance sheets for financial analysis, job costing reports, and many other software solutions for project management, sales, and logistics.
Enjoy this post?
Visit our website for more content including additional case studies, news, and events, and tips and tricks to elevate your visual analytics. Follow our social media for updates in software, BI, and data.