This is Part 3 of a three-part series. We dive into Onware's Collaborative Contract Administration Software.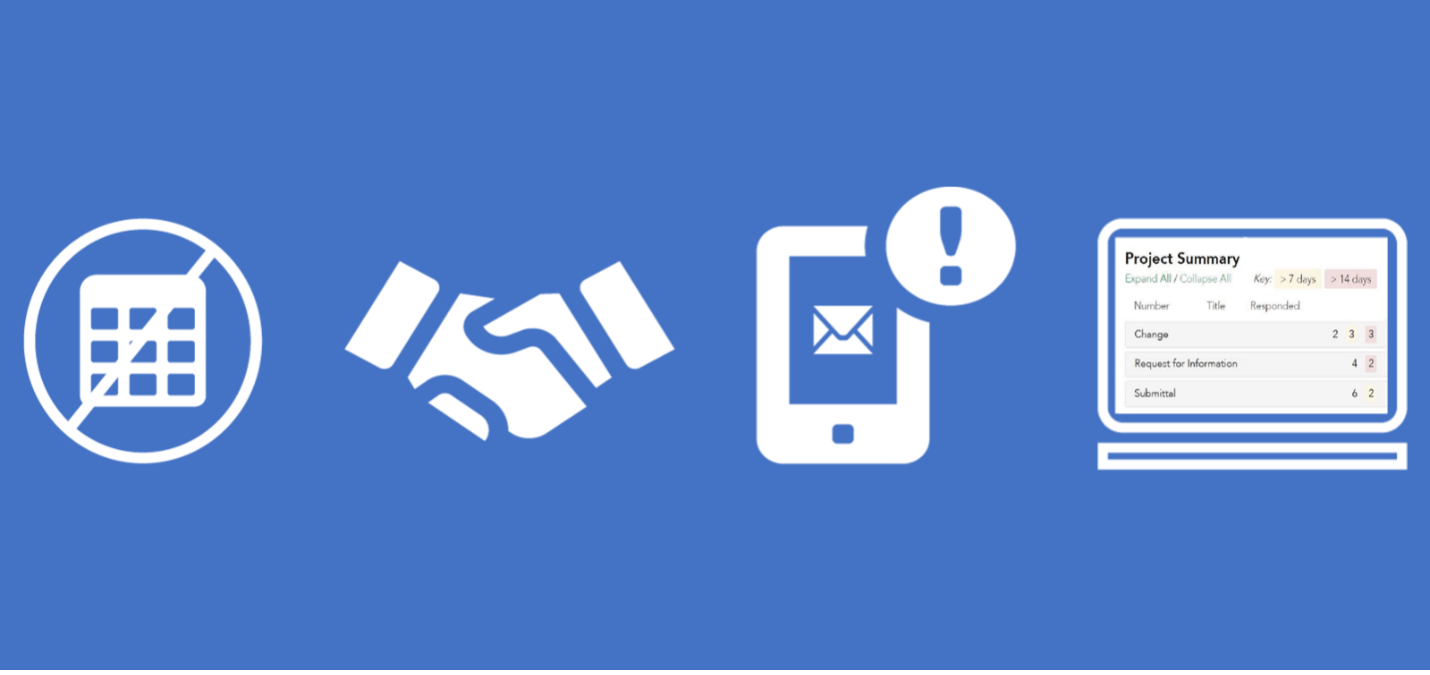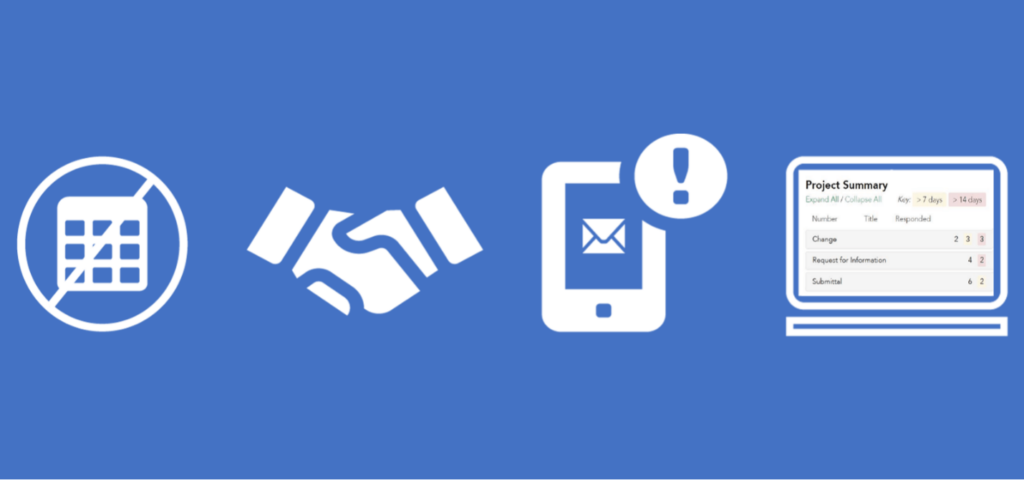 You have finished your research on Construction Management and Contract Administration. Consequently, you are confident utilizing a Contract Administration software will vastly improve communication and tracking of construction project documentation.
In your research, your original question may have been: "Is there a better way to track and communicate Contract Administration documentation?" Now, you are likely seeking a Contract Administration software which is easy to use and provides automated and reliable notification. Furthermore, it also requires tracking and managing of construction project documentation, communication records, and stakeholder activities to ensure contract compliance.
As your firm works with a range of project types and sizes, it is important the software is flexible but also maintains corporate standards. In addition, it should provide efficiencies to the company. Equally important, the chosen software should be easy to use. Consequently, everyone on your team can quickly administer Contract Administration tasks and project teams can easily adopt the software platform.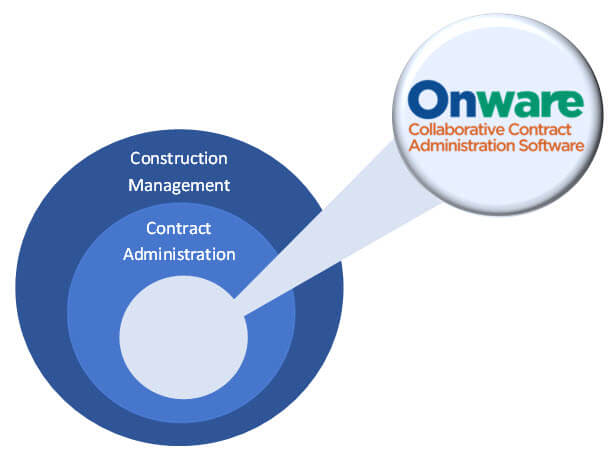 Recalling previous articles read about Onware's successful use in familiar projects such as the Stollery Children's Hospital and Ramsay Wright Teaching Laboratories Construction, you are eager to learn more about Onware's Collaborative Contract Administration software.
In this final part of our three-part series, we will zoom into the final circle of our diagram to learn more about Onware. In addition, we explore the benefits of using Onware's Collaborative Contract Administration software for your organization and how these align to your identified needs analysis.
Who is this guide for?
Architects
Contract Administrators
Owners
Prime consultants
Consultants
Subconsultants
Project managers
Contractors
Construction Managers
People new to Contract Administration
People interested in software and technology
Onware "diverted conversations that were distracting and identified the underlying issues"
Henry Maisonneuve
Project Manager, City of Edmonton
Who is Onware, the company?
Onware Inc. is a team of software professionals with a passion for building great software and experiences. Onware was founded in 2002 and based in Edmonton, Alberta, Canada,
Originally, Onware was focused on their Collaborative Contract Administration product; however in 2020, Onware established Onware Business Solutions to provide organizations in various industries with Business Intelligence solutions.
Onware's Collaborative Contract Administration product also includes access to Onware's Client Services team. This team, provides exceptional service and support extended to the entire project team to aid users who run into questions with the product, thus, reducing the need for staff to spend valuable time answering software related questions.
What is Onware, the Collaborative Contract Administration software?
Onware is a cloud based Collaborative Contract Administration software that provides transparent, real-time access to construction project documentation specifically designed for AECO (Architectural, Engineering, Construction, and Owners) stakeholders.
Onware ensures Contract Administration runs smoothly for any construction project with stakeholder collaboration. Streamlining document creation, reviews and approvals with automatic tracking, task lists notifications, document distribution and reporting analytics coupled with both built-in and stand-alone integrations resulting in decreased turnaround time, increased efficiency, and higher transparency on constructions projects large and small across Canada.
Which Canadian firms use Onware's Collaborative Contract Administration software?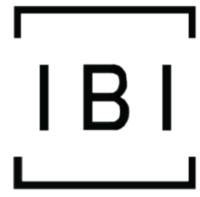 How does Onware's Collaborative Contract Administration software aid construction projects?
Onware has proven to be an invaluable tool with its "central location of documentation and tracking of every decision made."
Craig Applegath
Partner in Charge, DIALOG
Recall from Part 2 of our series the 6 fundamental design and development principles of a Contract Administration software. Onware's Collaborative Contract Administration software is a purpose centered software which incorporates all 6 fundamental principles in several ways:
1. Easily access documents with Onware's organized, centralized system
Consistent Navigation and User Experience Across Projects
Uniform navigation structure, pages, buttons, color palette, and menu layouts deliver a consistent user experience across all projects and devices.
As a result of user interactions generating a predictable and identical outcome each time, users trust Onware to complete tasks more efficiently.
Different Project Data, All on One System
With Onware storing all data in one central database, users access data within their project, across multiple projects or over the entire organization within their authority. Using Onware for all projects enforces standard input of data (e.g. mandatory fields) and eliminates the need for a user to access multiple software systems to retrieve data or generate reports. In addition, by collecting input data and storing output data consistently, Onware upholds data validity. Users can rely on data having the same meaning across all projects – no manual data cleaning required.
2. Use the web to collaborate on project documents in Onware
Real-Time Access 24/7
Onware's Collaborative Contract Administration software is web-based. Thus, eliminating delays in accessing the most up-to-date data at any hour of any day. Furthermore, updates to documents are live and visible to everyone, reducing the likelihood of someone referencing the incorrect version of the document.
Work from anywhere
Using Onware, users can collaborate, perform, or oversee office and on-site activities at home, in a hotel, on a beach, or on the go. Moreover, Onware's mobile app provides offline capabilities to download documents for viewing offline for even greater flexibility.
Easy set-up, no IT needed
Onware's web-based software is simple and easy to use, with automatic updates and no applications to install. Your Internet-enabled device, such as a tablet, desktop, or smartphone, easily connects to Onware using a web browser. Hosted in Microsoft Azure, a cloud-based environment boasting 99% uptime guarantee. As a result, Onware further reduces the need for IT involvement thereby eliminating the need for organizations to maintain IT hardware, such as servers and data centers, or schedule maintenance and updates. Furthermore, data is stored securely online with software updates managed by Onware.
3. Onware eliminates time-consuming manual processes with automation
Multi-Step Processes Completed with a Single User Action

Triggered by a simple click of a button, Onware easily identifies the steps and stakeholders, and automates the processes defined in a document's workflow. Automation eliminates the need for a user to remember and complete these tasks manually.

Automating the transfer of information between documents, such as between a Proposed/Contemplated Change and a Change Order, Onware removes the need to manually copy information, ensuring accurate and consistent data.
4. Onware Standardize processes
Consistency is Key
Onware's consistent user experience eliminates the need to relearn the software for every new project, thereby reducing the learning curve. At the same time, consistency builds trust Onware will perform as expected every time.
Moreover, with processes programmed into Onware, Contract Administrators can confidently delegate the execution of Contract Administration tasks to anyone on their team. Users do not need to be experts in Contract Administration to perform Contract Administration tasks when using Onware. From the way RFIs are issued to the way documents are logged and tracked, Onware executes processes the same way for everyone and every project.
Embedded Canadian Construction Documents Committee (CCDC) Standards
Onware is designed and developed in alignment with CCDC principles. As a result, it reinforces objectivity, and accountability in construction project documentation and execution. Furthermore, embodying CCDC practices and principles bolsters risk allocation, industry standards, and best practices for all construction project stakeholders.
Automatic Tracking Reduces Risk
Onware reduces risk and liability for all stakeholders by maintaining a complete and unbiased record of the project's data and communications, in addition to automating the tracking of document activities.
5. Authorize data access easily using Onware's role-based permissions
Project-specific
Onware's reliable authorization system assures the secure storage of all project data onto one central database while enforcing user access to only the projects and/or data to which they have authority.
Role-based
With Onware's role-based permissions, users can see and perform the actions and activities they should within the project. Construction industry specific role-based nomenclature, such as Consultant or General Contractor, coupled with adaptability to customize access when required, makes Onware relatable and easy to administer.
Workflow-managed
In conjunction with Onware's role-based permission structure, when a user can perform actions and activities within their designated role is automated, assuring the notification, tracking and completion of a document workflow are carried out in the appropriate order.
6. Tailor Onware for company or project needs
Third-Party Integrations
Onware's ecosystem includes both built-in and stand-alone integrations between popular construction management and business analytics systems, such as Tableau, Power BI, Bluebeam, Procore and PlanGrid. Furthermore, utilizing integrations to seamlessly transfer data between multiple systems eliminates data silos and increases efficiency thereby benefiting the entire project team.
Personalization
From stakeholders involved to the building materials required, every construction project is unique. With over 250 platform or project-specific configuration settings available, for such items as updating the approving authorities, user access permissions, document templates, corporate branding, and legal disclaimers, Onware is flexible and adaptable to administer projects of any contract type, industry, size or uniqueness.
Takeaway: Organizations use Onware to increase efficiency and decrease turn-around time in Contract Administration.
"Onware assists [the] General Contractor and Onwner [to] see things moving"
Michael Chu
Associate, START Architecture Inc.
Whether it is saving time and money for the organization or providing transparent access to documents on projects, Onware checks off all the boxes for a Contract Administration software that processes the tracking and documentation of construction documents without delay.
What are you waiting for? Connect with us to learn how your firm can get started with Onware's Collaborative Contract Administration software today.
Missed other Parts of the Series? Read them below.
Part 1 on Construction Management.
Part 2 on Contract Administration.
Interested in how Onware can improve your organization's Contract Administration? Connect with us.
Call and speak to one of our Contract Administration software experts, and we will answer any questions you may have about our construction Contract Administration software.
With over 15 years of experience in developing software for the construction industry, Onware provides powerful reporting to create, manage, and distribute construction project documents.
Specifically designed for AECO (Architectural, Engineering, Construction, and Operations) stakeholders, Onware's cloud based, collaborative Contract Administration software ensures your project's Contract Administration runs smoothly for any construction project. Read our webpage for more information.
Enjoy this post?
Visit our website for additional content including case studies and news and events on projects that use Onware's Collaborative Contract Administration software. Lastly, follow our social media (LinkedIn, Twitter, Facebook) for updates about software and technology in construction.